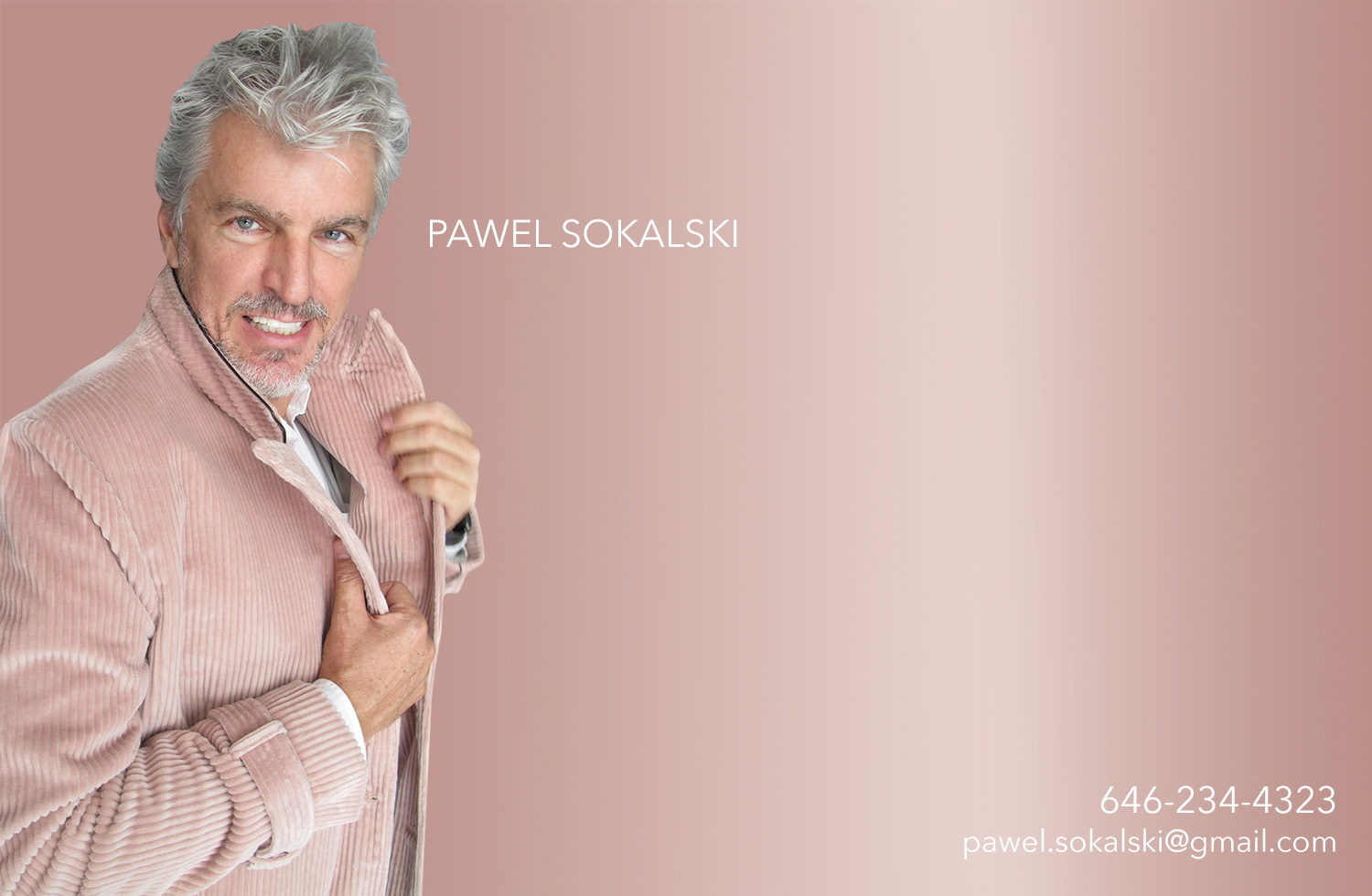 Freelance
, New York
Executive 
Digital Creative Director - Aug 2017 / Present
Creating social media campaigns, with video and still assets for fashion brands, hospitality brands and social media influencers. Branding the Health Supplement company Botanicaide, working on the corporate identity, packaging, e-commence site, digital ads and direct marketing campaigns. Consulting with marketing and product development companies working on corporate identity, sites, digital ads and social media. 
Gigante Vaz Partners
, New York 
- Sep 2015 / Jul 2017
Executive Creative Director
Agency creative director of a B to B boutique agency. Working on the national and international EFI/Fiery Printing Company, ranging from yearly print and digital campaigns, the entire portfolio of collateral, show pavilion design and direct mail. Other clients range from St Martin press Publishing Company to Chubb Insurance. Worked on the Real Estate Mack-Cali on all the 30 plus properties in New Jersey and the redeveloped to the Harborsde district in Jersey City.
Gold Bean, New York 
- Jan 2014 / Aug 2015
Executive Digital Creative Director
Led the design of Vested Interest - a financial services startup for novice investors. Developed the creative concept, and designed the full online and offline presence of the brand. Scope includes social media, collaborating on product development, collateral and art direction of photography.
Mcgarrybowen, New York - 2007 / Dec 2013
Digital Creative Director
Responsible for managing the digital creative work – from conception through production – for entire portfolio of Marriott Brands, including Courtyard, Fairfield Inn Suites, JW Marriott, Residence Inn, Springhill Suites. Other work includes Aussie Hair Care, Century 21 Real Estate, Martha Stewart, Motorola, Renaissance Hotels, Sharp, Sunkist Soda, United Airlines, Chase and Chase Private Client. Actively involved in new business development and manages several creative teams.
Euro RSCG 4D, New York - 2005 / 2007
Digital Creative Director
Responsible for creative work conceived and produced for Lean Cuisine's The Lean Scene, Zac Posen, Condé Nast; Allure and Glamour magazines, Otto worldwide lottery, Discovery Channel's Travel & Living, Dos Equis, Jaguar Prefer Gorgeous campaign. Managed a team of designers that developed national creative campaigns for the 75 flagship and 1,600 core Bath & Body Works stores. Responsible for the creative work behind the company's major 2005 product launches: the C.O. Bigelow and Tutti Dolci lines -- expected to generate 30% and 12% of revenue growth, respectively. Created campaigns and in-store marketing for the fall beauty event "Re:new", as well as the "Back to Cool" and the "Breathe" campaigns. Filmed and edited the summer in-store "Great Getaway" video.
Tommy Tune Inc, New York - 2002 / 2004
Creative Director for Visual Development
Creative Development for U.S. Shows. Created brand image campaign for the Tommy Tune Broadway show at the Shubert Theater and supervised the production of advertising, collateral material and promotional pieces. Created brand image for the new Tommy Tune and Jerry Herman production at the Venetian Hotel in Las Vegas. Helped develop book on the life and career of Tommy Tune.
Wing Latino Group (Grey), New York - 2001 / 2002
Regional CD for Latin America and Hispanic Market - Pantene Hair Care Account
Managed creative development for the U.S. Hispanic market and entire Central and South American regions. Created and produced 22 central campaign commercials and supervised their adaptation to local market needs. Created and implemented centralized strategic point of sale marketing effort. Established first teenage-market sample program and developed Spanish language print campaign for the U.S. market.
Populicom Digital (Ogilvy Group), San Juan, Puerto Rico - 2000 / 2001
Digital Creative Director
Creative Director for agency established to develop new media advertising. Designed and built online initiatives for alcoholic beverages, telecommunications and government accounts. Clients included: Cellular One, Cingular Wireless, Anheuser-Busch (Budweiser and Bud Light), Puerto Rico Tourism Company, San Juan Tourist Board, Puerto Rico and San Juan governments, Telemundo TV, Teve Gúia Online Magazine, LIH Holdings, Fomento Puerto Rico Development Agency.
Lopito, Ileana & Howie (Ogilvy Group), San Juan, Puerto Rico - 1997 / 2000
Group Head, Creative Department
Integrated traditional and new media campaigns for alcoholic beverages, telecommunications, beauty, automotive, government and political accounts. Clients included: Cutty Sark, Anheuser-Busch, Cellular One, Cingular Wireless, Unilever (Ponds, Breyers, Dove, Caress, Surf and Lux), Kimberly Clark, Nissan, San Juan City Hall, San Juan Tourist Board and Mayor Sila Calderón
McCann Erickson, San Juan, Puerto Rico - 1994 / 1997
Senior Art Director
Conceptualized and developed graphic design for Coca-Cola, Citibank, Ferrero, General Motors, General Mills, Gillette, Nestlé, Reckitt, Schering-Plough, Whitehall, RJ Reynolds, United Parcel Service. Selected for international strategic development teams in charge of local market campaign initiatives in Brazil (General Motors), Santo Domingo (alcoholic beverages), Pan-Central America (Coca-Cola Olympic Campaigns) and Trinidad (tourism).
McCann Erickson, Frankfurt, Germany - 1994 / 1997
Art Director, General Motors European / Worldwide Coordination Group
Developed centralized campaigns, point of sale materials, event and direct marketing initiatives for entire model range of automobiles. Supervised local market adaptation for usage in over 30 countries throughout Europe, Asia and the Middle East.
pawel.sokalski
@gmail.com - 
646.234.4323