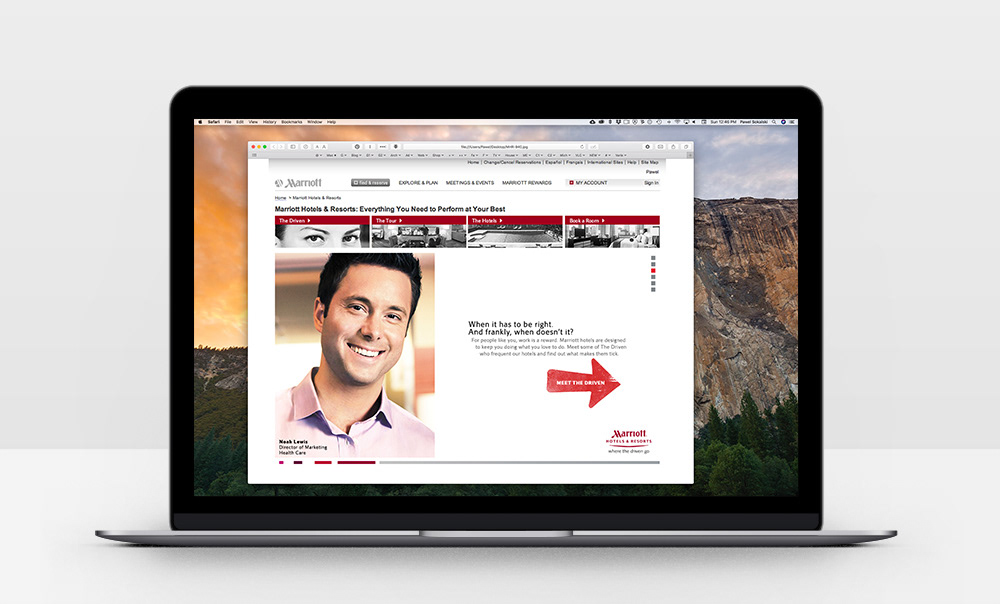 Marriott Hotels main brand is geared to the driven individual, the go getter, the business crowd that needs performance and speed and is accustomed to understated luxury. We created a site that features an extensive usage of video interviews with real customers.
To get the user involved in the the way of thinking of the brand. We filmed candid interviews and multiple properties, and created a simple experience to allow for bite-sized content and easy entry. The content was wildly used in rich media tablet ads and phones.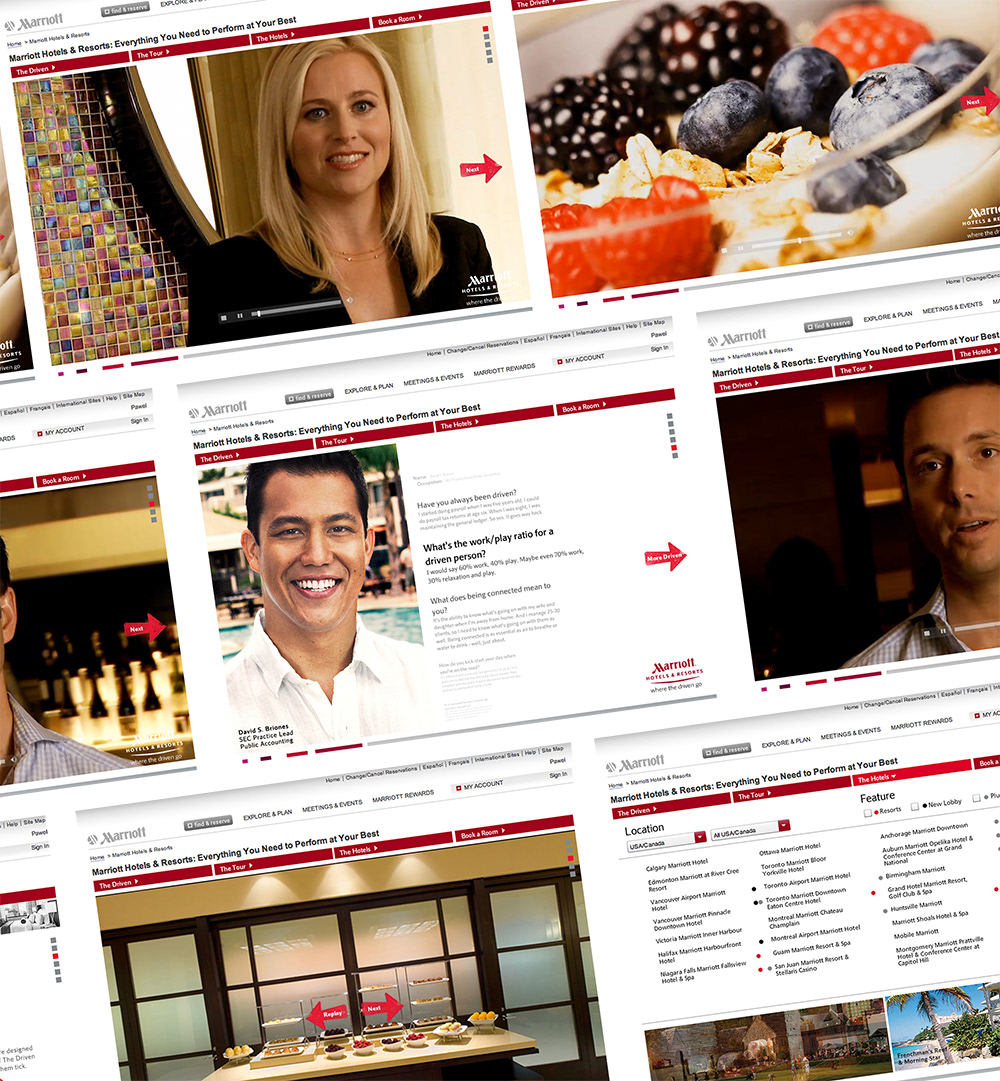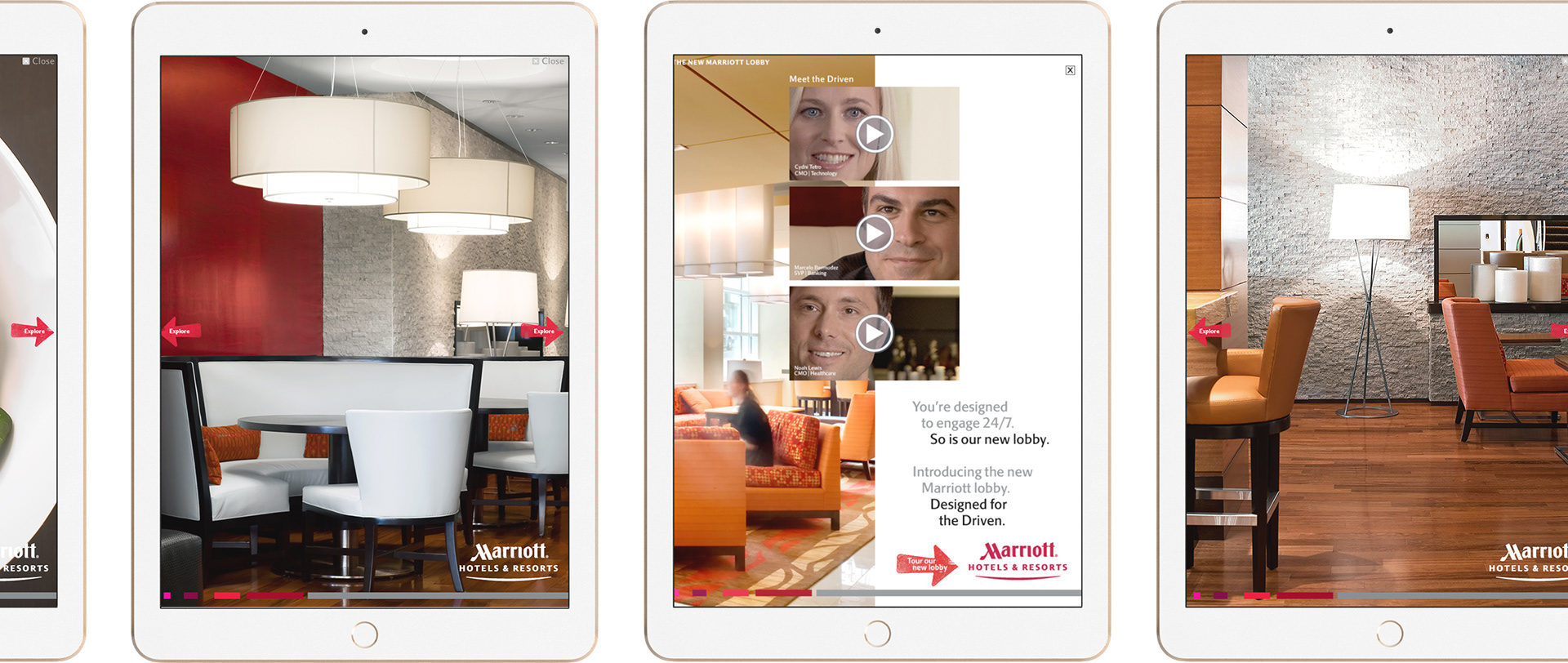 The "making of" the campaign ran in many specialized trade publications.